Asparagus Salad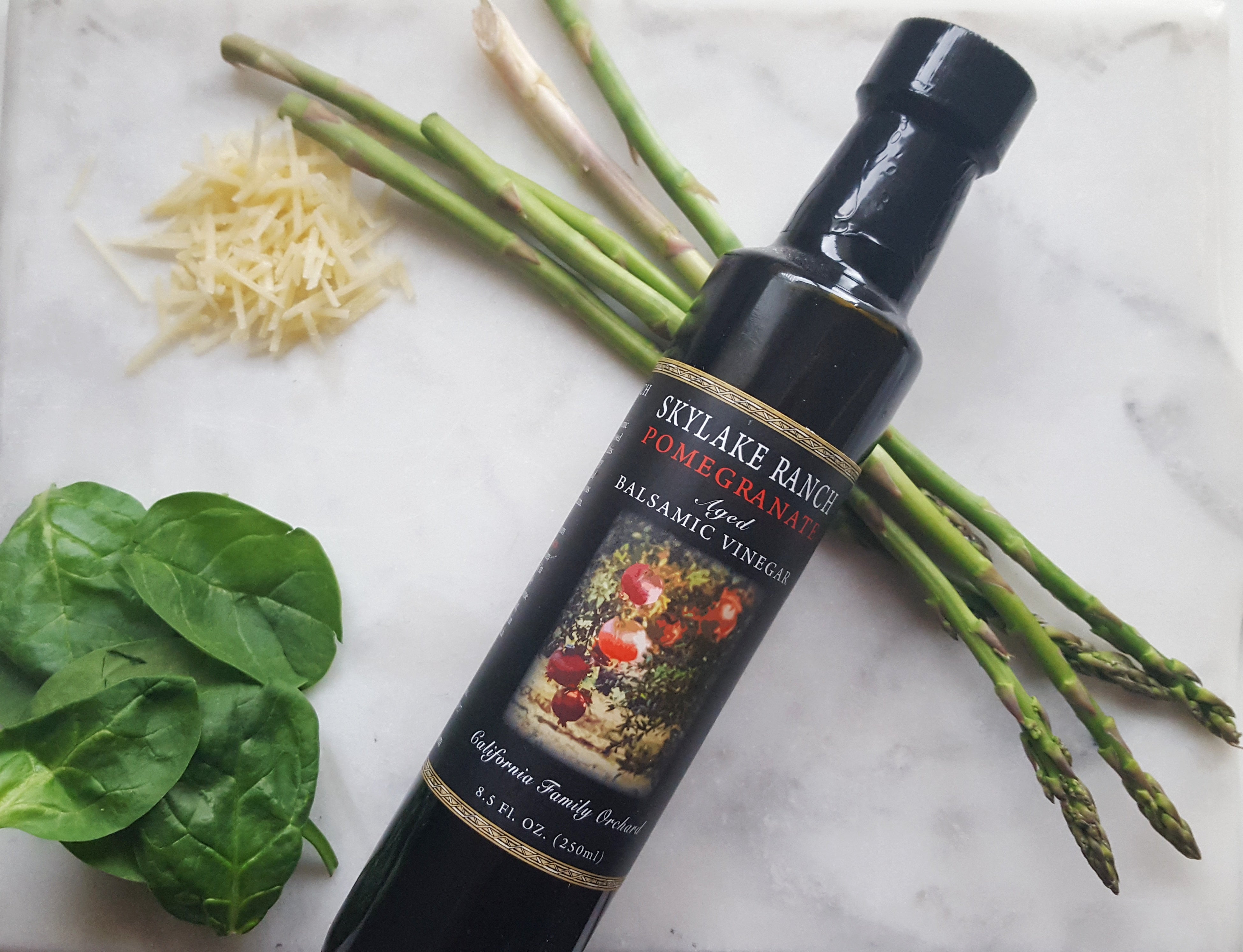 Ingredients:
1 bunch of asparagus

2 tablespoons crumbled parmesan

fresh cracked black pepper

sliced prosciutto
Directions:
Wash 1 bunch of asparagus and snap off woody ends. Cut cross wise so you end up with small rounds about 1/4 inch thick. Toss in a bowl with 1/4 cup Aged Pomegranate Balsamic Vinegar and 2 tablespoons crumbled parmesan and fresh cracked black pepper. Serve and if you want a dash of salty savory add sliced prosciutto on top.
---
---