Just Beet It, Beet It, Beet It!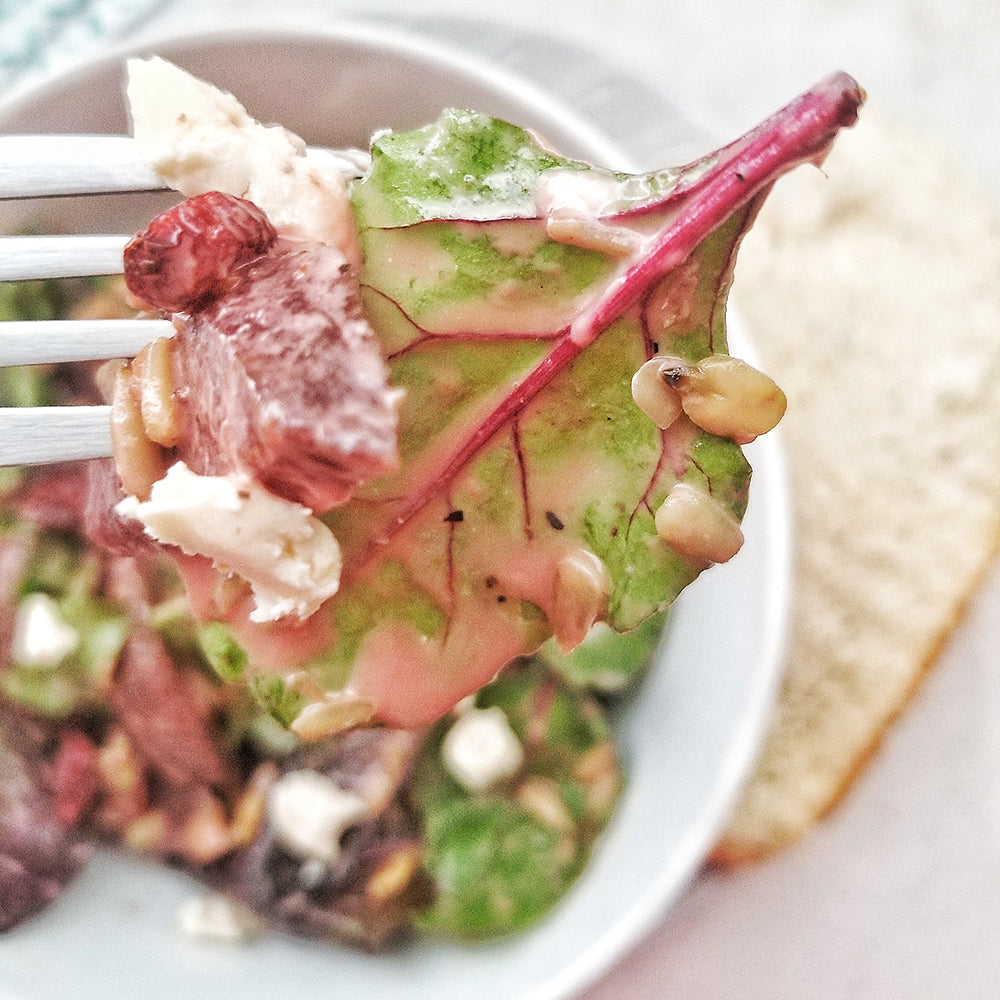 This summer salad has me singing at top of my lungs like no one's listening. In reality, my kids are looking at me like I'm some strange weirdo. I guess they don't appreciate Michael Jackson parodies like I do. 
Beet salad with pomegranate vinaigrette is exactly what your taste buds are looking for. Loads of fresh spinach topped with beets, dried cranberries and sunflower seeds bring this salad to a whole other level. The creamy vinaigrette is my new favorite dressing. It's zingy and fresh. Put it all together and you've got bowl full of summer.
Lunch should be quick, and this one takes less than five minutes to make! Try it for yourself at tell me what you think!
Beet Salad with Creamy Pomegranate Vinaigrette
Time: 5 minutes Makes: 2 salads
Ingredients:
4 beets (precooked or grilled)
2 cups baby spinach
¼ cup sprouted sunflower seeds
¼ cup dried cranberries
1 oz. goat cheese
2 oz. olive oil
1 T fresh lemon juice
Directions:
In a large bowl toss the spinach, beets, sunflower seeds and cranberries.
In a dressing bottle or small bowl, whisk the liquid ingredients. Make sure there are no clumps.
Pour on salad and toss until incorporated. Enjoy!
---
---
100 Responses
Leave a comment