Shut the door, you're letting the heat in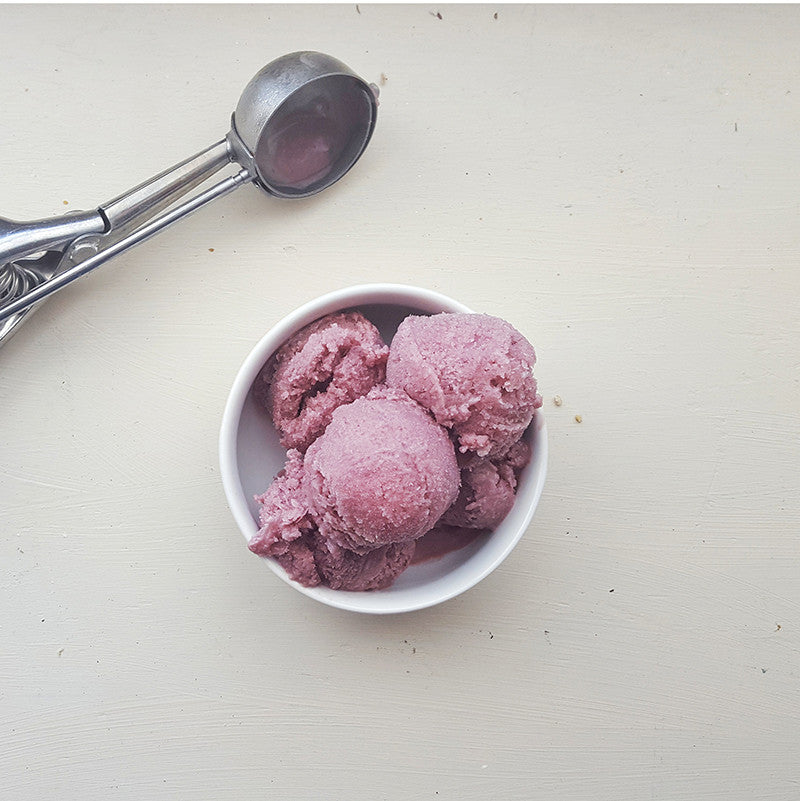 The heat was horrid. The kids and I were trying to make do, but we'd had enough. Every time the front door opened I could hear myself calling out, "Shut the door, you're letting the heat in". My husband was going through 6 gallons of water a day to keep from becoming dehydrated. The water in the pool was so hot we couldn't even swim!
I did what any mom with 3 melting children would do. I put them in a cold bath and made sherbet. Sherbet is great because it doesn't require an ice cream maker. You can simply freeze it! This recipe makes excellent sherbet by freezing in 3 stages. First, you pour the blended liquid into a freezer safe Tupperware container. After an hour, use a fork and whisk it. This keeps the fat from separating with the sugar. Another 1 or hour and a half, repeat this process. The sherbet will be mostly thick now, almost a thick milk shake consistency. Let the ice cream freeze for another 2 hours and serve! It scoops nicely right out of the container. I just love the color of this sorbet too. The pomegranate flavor is cool and refreshing. Try it yourself! Feel free to use this recipe in an ice cream maker if you
have one, or just use your freezer.
Yield: 10 servings
Ingredients
• 1 bottle Skylake Ranch Pomegranate Syrup
• 1/4 cup honey
• 1 can full fat coconut milk or 8 oz heavy whipping cream
Instructions
1. In a blender, blend the 3 ingredients together for 2-4 minutes, making sure they are all
completely incorporated together.
2. Pour the sorbet into a freezer safe container. Freeze for one hour.
3. Take the sorbet out and stir it up using a fork. This process is a little like whisking.
4. Freeze for another 60-90 minutes and repeat the whisking process.
5. Freeze for 1 1/2 to 2 hours more, and serve!
6. This sorbet can be scooped or even cut into ice cream squares for everyone to enjoy.
---
---
16 Responses
Leave a comment