Salads Saved Summer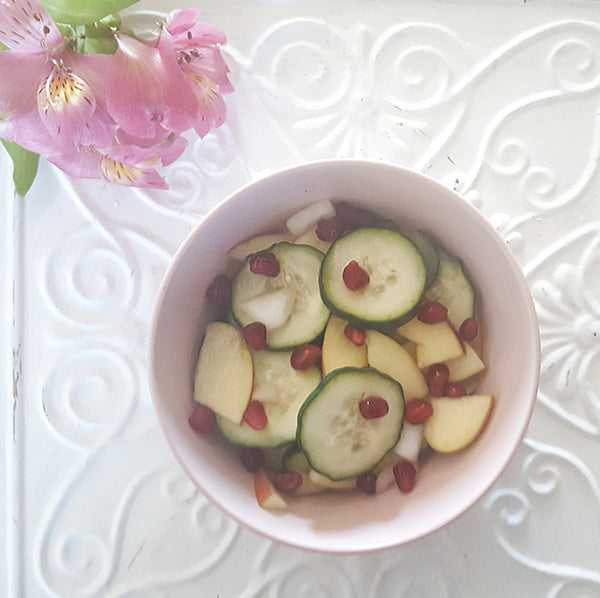 So. Many. Towels. Endless swimming, tons of outside activities and quite possibly a gallon of sunscreen. Nonstop snacks. Wet floors from kids who somehow still don't understand the concept of drying off outside. Let's not forget the flip-flops. My son owns 5 pairs and the other day we couldn't find a single match, only one of each. Everyone talks about how great summer is. I agree, but sometimes this momma needs a break!
Have you noticed the multitude of salad recipes happening on Sweetest Lemonade lately? There's a reason. I decided that if our summer will continue, (successfully) I need to give myself some grace. Eating real food isn't something I'm willing to compromise on, but I can make it easier on myself.
Salads are here to save the day! They are so versatile in flavor and ingredients, yet super simple to throw together! I even had this one for breakfast the other day. Make it a point to enjoy the rest of your summer. Try some salads, or do a quick bbq if it means spending more time with your family. You won't regret it!
Cucumber Salad Yield: 6 servings
Ingredients
• 1 English cucumber
• 1 apple
• 1/2 red onion
• 1/4 cup pomegranate white balsamic vinegar
• 1 lime
Optional
• 1/4 cup pomegranate seeds (or arils)
• 1/4 cup feta cheese
Instructions
1. This recipe is fast and can be made ahead of time or a few minutes before!
2. Thinly slice the cucumbers, apples and onion. Add to a sealable container.
3. Pour the white balsamic and the juice of the lime over the salad.
4. Shake it up and let it sit for a minimum of 10 minutes and up to 24 hours before serving.
5. Once ready to serve, simply pour into a salad bowl and top with some feta or pomegranate seeds.
6. I love this salad with some grilled chicken. Yum!
---
---
20 Responses
Leave a comment